Saigon – Hanoi Commercial Joint Stock Bank (SHB) was named "Best Bank for SMEs Vietnam" by Asiamoney Magazine. The award affirmed SHB's service quality, prestige and leading position with the philosophy of being a dedicated companion on every development step of businesses.
Asiamoney Magazine is a magazine founded in 1989 – directly under Euromoney (UK) – and one of the leading financial and banking journals in Asia Pacific. Asiamoney Best Bank Awards is an annual award evaluating the performance of banks in each market over the past 12 months.
Overcoming many other competitors, SHB excellently won in the category "Best Bank for SMEs Vietnam" honored by Asiamoney Magazine. The Bank impressed and persuaded the Judging Panel with a series of outstanding programs, solutions, products and activities to accompany and support small and medium enterprises in 2020.
Most notably, SHB is the first bank to cooperate with Amazon Global Selling in Vietnam. The Bank is committed to being a bridge with customers and Amazon Global Selling to promote Vietnam's e-commerce development, contributing to the growth and to Vietnamese businesses' aspirations to reach out to the world. Specifically, in the framework of the cooperation program with Amazon Selling Global and T&T Group, the Bank has actively accompanied the establishment of a chain of centers to support Vietnamese businesses to export through e-commerce at SHB's branches. At first, two centers were opened at Thang Long branch (Hanoi) and Saigon branch (Ho Chi Minh City). In addition, SHB will also launch utility product and service packages for individual and corporate customers interested in selling via Amazon system.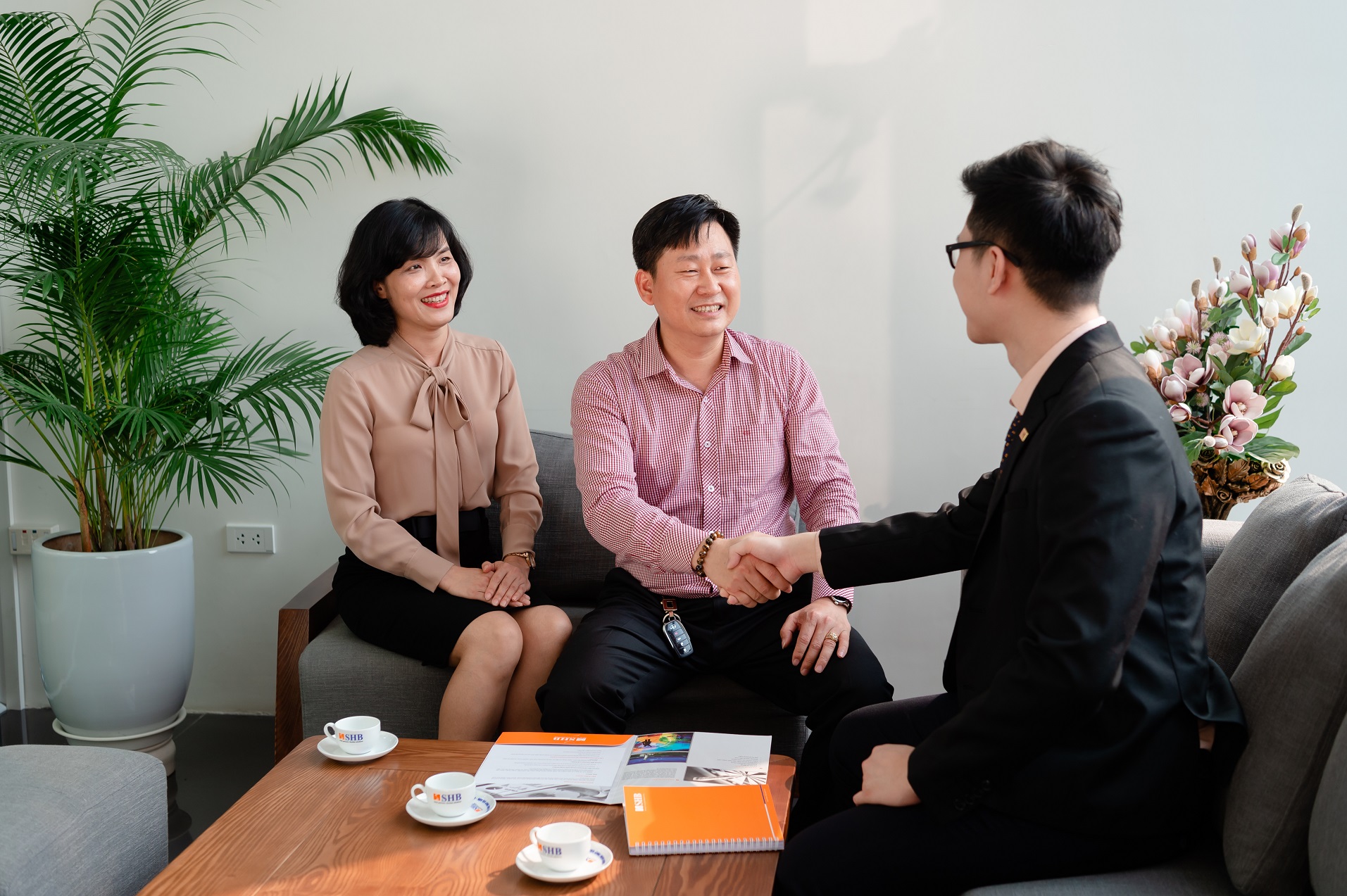 At the same time, with the mindset of always accompanying and supporting, creating a solid foundation for businesses to develop and thrive, SHB signed a loan framework contract with the Small and Medium Enterprise Development Fund (SMEDF) of the Government, helping businesses to get access to cheap capital with low and fixed interest rates during the loan term in a convenient and easy way. Accordingly, businesses will enjoy preferential interest rates with short-term lending rates of 4.16%/year, medium and long-term loans of 6.0%/year, and these interest rates will not change during the loan term. The loan term is flexible, suitable for each project and the grace period for a project (medium and long-term loans) is up to 2 years. Enterprises are entitled to repay their debts before maturity without incurring any prepayment amount or fee. SHB commits to always accompany businesses, continue to actively open more opportunities for businesses to realize ideas, expand production facilities, diversify products and services, thereby increasing profit growth, contributing to boosting the national economy.
In particular, in the context of Covid-19 epidemic having a significant impact on the economy, SHB quickly and promptly supported small and medium-sized enterprises to overcome difficulties, implementing the "dual goal" of repelling disease and developing business. Specifically, SHB has deployed a credit package of VND 25,000 billion with many incentives on lending interest rates and banking service fees to accompany customers. In addition to interest rate incentive packages, SHB continues to implement debt restructuring, debt rescheduling and debt forbearance as well as interest and fee exemptions; reducing at least 50% of transaction fees for payment transactions via interbank electronic payment system, exempting or reducing interbank money transfer fees and a series of other transaction fees.
At the same time, in order to support customers in Da Nang and Quang Nam affected by Covid 19 epidemic, SHB deployed a credit package of VND 2,500 billion. The customer support program includes preferential interest rates, preferential banking service fees and a credit package that reduces the lending interest rate by at least 2%/year compared to the normal interest rate for both existing customers and customers facing difficulties caused by the epidemic. At the same time, SHB implements plans for debt structure, debt rescheduling and debt forbearance as well as interest and fee exemptions and reductions for customers facing difficulties due to the impact of the epidemic so as to support customers the most comprehensively.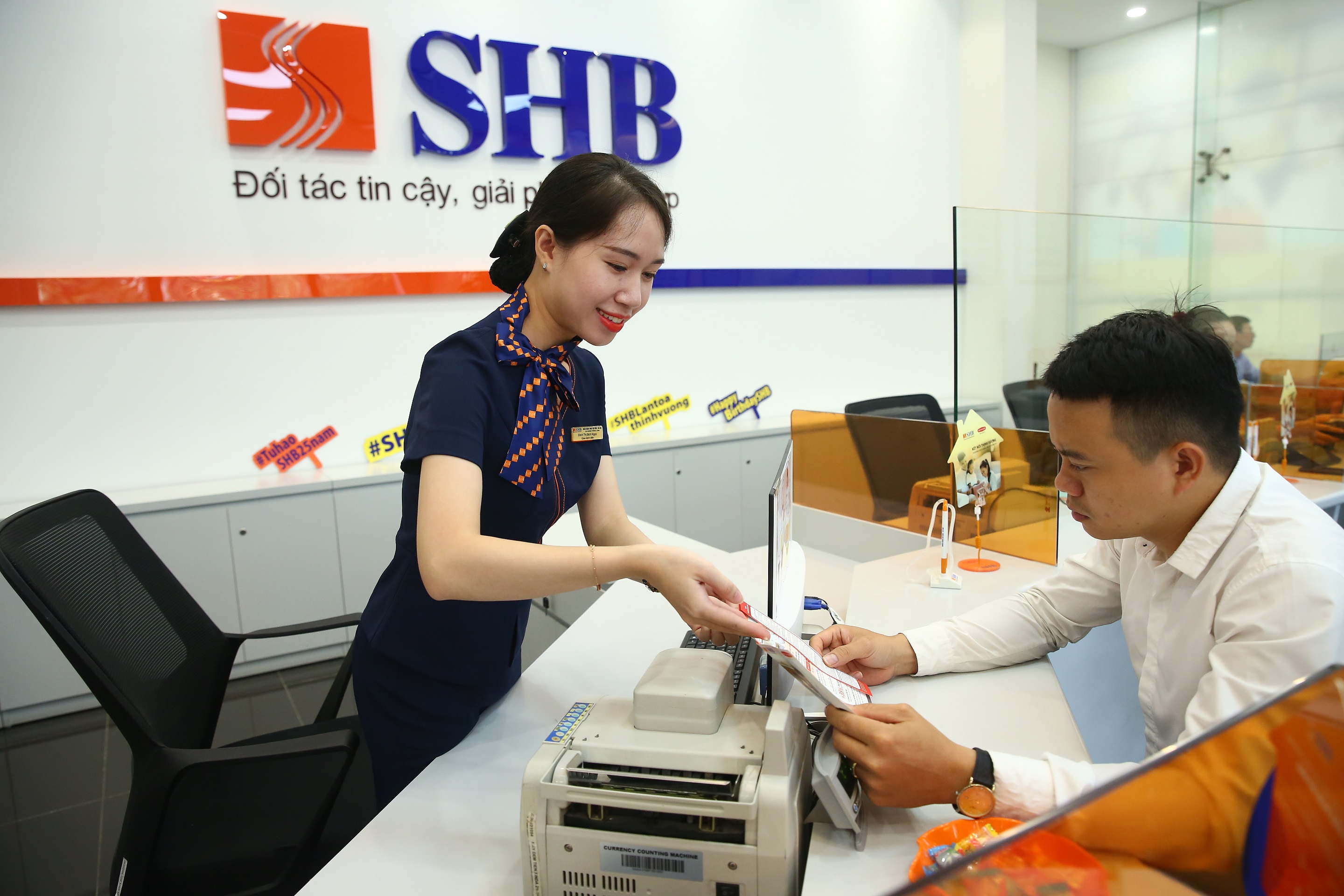 Along with that, SHB has been reviewing each sector, each customer to assess the difficulties of businesses and individuals to provide the most suitable solutions, including supporting to connect input and output markets to help businesses reduce their dependency on markets affected by epidemic and  quickly restore production and business activities; providing domestic and international market information as well as State's preferential and supportive policies for enterprises; consulting for free on corporate finance and corporate restructuring to help businesses overcome difficulties, etc.
Mr. Nguyen Van Le, CEO of SHB, said: "In recent years, SHB has devoted a lot of resources to support SMEs, from improving and simplifying procedures to facilitate SMEs to get access to capital more conveniently to deploying many products to sponsor the value chain to enhance the competitiveness of products, forming value link chains, building Vietnamese brands in the international market, etc. In addition, SHB has cooperated with large enterprises, associations and organizations to support SMEs with market information, distribution channels, capital and technology solutions, training, guidance, and improved management, etc. towards contributing to building a solid, transparent, healthy and strong Vietnamese SME community reaching out to the big sea."
Mr. Nguyen Van Le added that the bank's programs, solutions and products are constantly being improved and innovated by a professional team with a deep understanding of customers based on their needs and feedback, etc. Besides, by categorizing customers into multiple segments, SHB can provide competitive and flexible pricing for each customer segment. Thanks to its diversified product portfolio and good customer service, SHB has attracted more and more businesses.
Previously, SHB was also honored by many prestigious domestic and international organizations with noble awards aimed at corporate customers such as: "Best Trade Finance Bank 2020″,"Best Corporate Support Initiative 2020″,"Best Strategic Partnership Initiative 2020″ by Asian Banking & Finance Magazine; "Best Trade Finance Bank in Vietnam" by AlphaSea magazine, etc. These awards have affirmed the bank's strong financial potential, safe, efficient, sustainable and transparent operations, thereby creating trust and confidence of shareholders, partners, customers which is the basis for SHB to overcome all challenges, improving its position not only in the territory of Vietnam but also in the region and the world.